RELEASE YOUR CHILD'S FULL POTENTIAL
...By Giving Them the One-On-One Attention They Deserve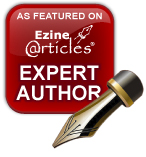 How Students Can Manage Time & Study Habits to Improve their Grades
JOAN GEYER KALIHER

Who doesn't have time management problems? I think we all do to some degree. If you're a student, you may seem to have more difficulty with this than others because you have so many things going on in addition to your school work. Nobody can slow time down, and we always need more of it.
As you become involved in sports, music, dance or other activities that pull you away from your homework, you probably sense the need to work even harder. The more demands for your time, the faster you run. So, what can you do when there is never enough time for everything?
You can gain control over your time by planning, and making choices about, how you will spend your time, and how much time will be spent on each activity and school subject area.
You will also need to set goals for yourself. What do you need to accomplish, and by when? This will help you organize and schedule your time. It takes self discipline and self motivation to follow your schedule and meet your goals, but if you do it, you'll be very pleased with how much more you can do in the same amount of time you had before.
Buy a scheduler. Fill it out with your daily, weekly and monthly time commitments; your class times, study times, upcoming tests, project due dates, social events, sports events, appointments with doctors or a tutor if needed. Write it all down in the scheduler. You will eliminate conflicts and it will become clear how to plan your time around the demands and events you are committed to and want to go to. Take your scheduler everywhere you go and use it every day. You will soon see the payoff!
When you study, designate a place in your home for studying and make it a good environment for studying. The study area should be well lit and free from interruptions caused by TV, the telephone, or the internet, unless required for your homework or projects. It should be comfortable and pleasant, with all the materials you need at hand; paper, calculator, textbooks, binders and your scheduler. If you're listening to music, make sure it is the type that enables you to concentrate, not the type that distracts you.
Know when and where you study best. If it is not at home, then it may be the library or somewhere else. Study when you're not tired and have some energy. Your body uses energy to digest the food you eat, so you may want to study before dinner, or after a break following dinner. If you chunk your homework assignments into smaller tasks and work on them at various times during the day, you won't have to cram everything into a short time at night. You'll have less stress and more time to get a good night's sleep.
These are just a few of many tips and suggestions to help you manage your time and improve your study habits. Get started today on the road to success in school and in life by following these tips now.
Elementary, middle school and high school students from Naperville School District 203 and Indian Prairie School District 204 have come to Naperville Tutoring. Students from all surrounding schools are welcome. To inquire about our services or schedule your tutoring sessions please fill in our request form or call us at 630.416.6843.
If you are looking for help with managing your time, improving your study skills, or tutoring in the Naperville, Illinois area, please contact Naperville Tutoring. We look forward to working with you.