ACT PREP - ACT Up™ | One-on-One Private Tutoring
Two hour sessions | 12 hours of Individualized Targeted Tutoring | One-on-One Tutoring
Every question missed from ACT.org Practice Tests explained in detail
Teaching and Tutoring Review of Core Subject Concepts
Subject Area Test taking Strategies
2 Practice Tests
2 Teachers



ACT PREP - ACT Up™ | One-on-One Private Tutoring | Barron's PREP Focus

Two hour sessions | 12 hours of Individualized Targeted Subject Tutoring | One-on-One Tutoring

Customized Focus on 1-2 Core Subject Areas
Focus on Specific ACT Test Subject(s) using Barrons Test PREP Workbooks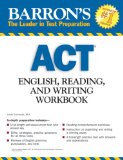 Increased Rigor in English, Math, Reading & Science
Working towards achievement of Higher ACT test scores
2 Teachers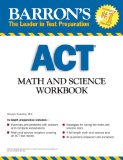 ACT PREP - Up™ | One-on-One Private Tutori




ACT PREP - ACT Up™ | One-on-One Private Tutoring
Two hour sessions | 18 hours of Individualized Targeted Tutoring | One-on-One Tutoring
Every question missed from ACT.org Practice Tests explained in detail
Teaching and Tutoring Review of Core Subject Concepts
Subject Area Test taking Strategies
3 up to 5 Practice Tests
Math & Science | Barron's ACT PREP | Subject Review, Drills, & Strategies
English & Reading | Barron's ACT PREP | Subject Review, Drills, and Strategies
2 Teachers
ACT PREP - ACT Up™ | Small Group Classes 5:2 | No more than 5 students
Two hour sessions | 18 hours of Individualized Targeted Tutoring
Every question missed from ACT.org Practice Tests explained in detail
Teaching and Tutoring Review of Core Subject Concepts
Subject Area Test taking Strategies | ACT.org & Barron's
3 up to 5 Practice Tests
Math & Science | Barron's ACT PREP | Subject Review, Drills, & Strategies
English & Reading | Barron's ACT PREP | Subject Review, Drills, and Strategies
2 Teachers

Small Group Classes 5:2 | ACT PREP - ACT Up™ Preparation Classes
Prepare for the October 26, 2013 ACT Test
Classes Begin: September 21, 2013
Classes End: October 22 and 23, 2013

Prepare for the December 14, 2013 ACT Test
Classes Begin: November 5 and 6, 2013
Classes End: December 10 and 11, 2013

Prepare for the February 8, 2014 ACT Test
Classes Begin: December 21, 2014
Classes End: January 28 and 29, 2014
Tuesday or Wednesday Evenings & Saturdays A.M. or P.M.
We will NOT be holding ACT PREP classes
in the week prior to and during Finals week.
We do not hold classes during the week of Thanksgiving
We do not hold classes during the week of Christmas
Classes resume on Saturday, Jan. 4, 2014
Call 630.416.6843 for Enrollment
ACT TESTS 2013

June 8, 2013
Oct 26, 2013
Dec 14, 2013
ACT TESTS 2014
Feb 8 , 2014
April 12, 2014
June 14, 2013
October 25, 2013
December 13, 2014

ACT PREP RESOURCES

See what Naperville parents and students are saying about Naperville Tutoring's
ACT Test Prep services.
Satisfaction | Naperville Tutoring ACT Test Preparation Services
High School Students are telling us that Naperville Tutoring has indeed helped them reach their highest goal on their ACT test. We see student improvements in the ACT scores after multiple practice tests! We are rewarded by seeing doors open at the sought after Universities our students target as their top 2 or 3 favorites, along with those treasured scholarship rewards.
We have over 25 years in tutoring serving Naperville Area High Schools, both District 203 and 204. These schools include Naperville Central High School, Naperville North High School, Neuqua Valley High School, Wabousie Valley High School and Metea Valley High School. We also serve Benet Academy, St Francis High School, Downers Grove, Lisle and Plainfield High Schools. We are honored to be on resource lists at Naperville High Schools, Benet Academy, St Francis High School and Lisle High School for subject area tutoring, AP and Honors, along with ACT Test PREP, SAT Test PREP, PSAT and HSPT tests.
We offer affordable Private One-on-One ACT PREP Tutoring and Small ACT PREP Group Class Tutoring Rates.
Naperville Tutoring does not register or administer the ACT. Registration forms are available at each school's guidance office or you can register directly over the web at www.act.org for ACT
Joan Geyer Kaliher is a Certified Illinois Teacher and holds a Bachelors of Science | Math and Science Major, Art Minor and a partial MBA.
"As your ACT Test PREP tutor(s), we look forward to helping your son and daughter accomplish his or her best ACT score(s). We provide subject area test strategies which impact their test scores and also their long range potential to excel. Our passion is to influence, develop and preserve a strong positive attitude and a love of learning, which leads to improvement of grades and maintains student confidence."
To inquire about our comprehensive ACT Test Preparation services and schedule tutoring sessions please fill in our request form or call us at 630.416.6843.

Schedule your son or daughter's ACT Test PREP just ahead of the ACT Test.